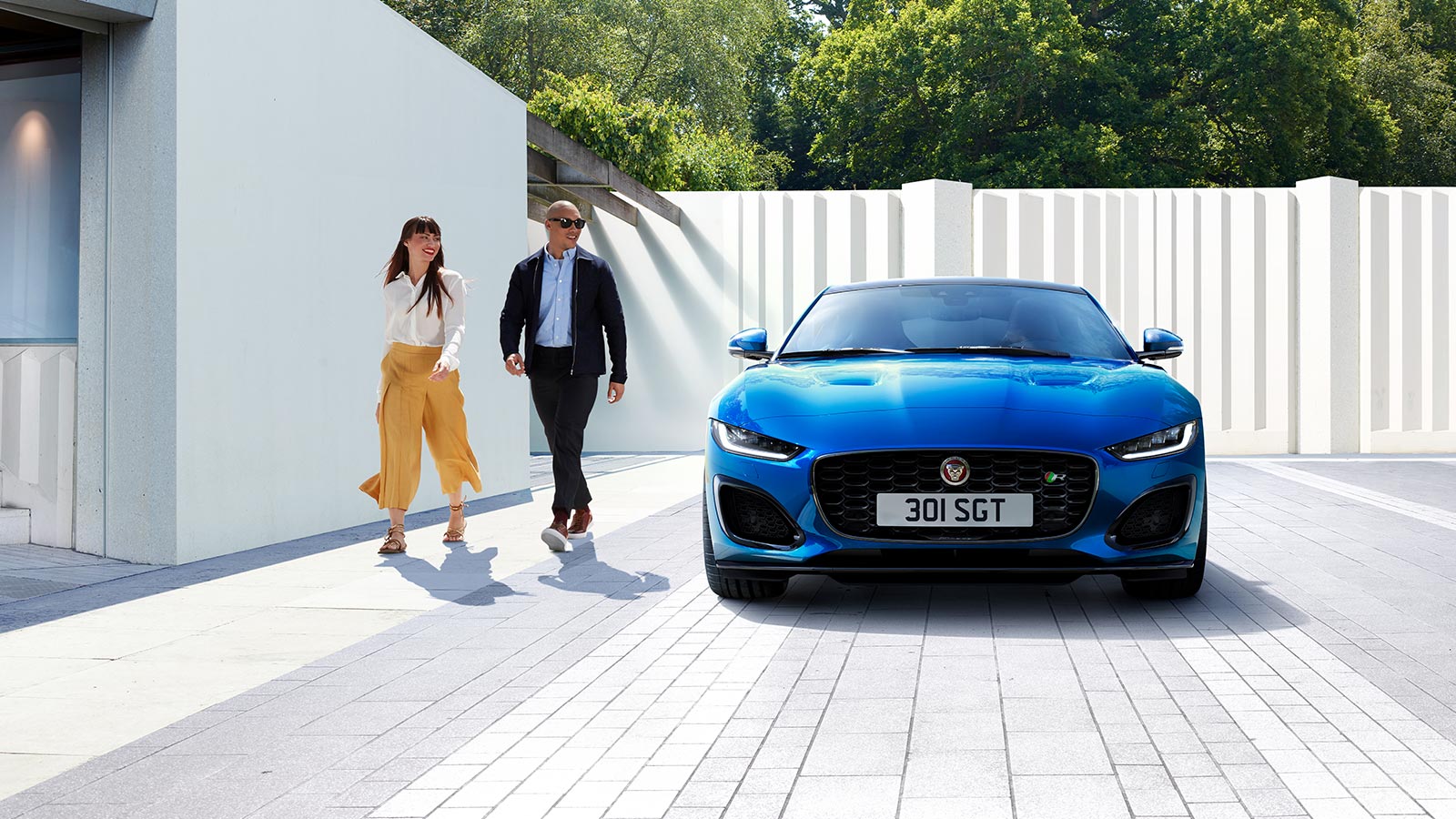 Driving doesn't just have to be about getting from point A to point B. If you want a car that delivers an incredible driving experience, Jaguar Peabody needs to be your first stop. Once you get behind the wheel of a vehicle like the 2021 Jaguar F-TYPE, you'll wonder how you ever made do with a typical car.
2021 Jaguar F-TYPE Details
The stylish 2021 Jaguar F-TYPE is available as a coupe or convertible, and drivers also get to choose from three potent engines.
The default option is a 2.0-liter four-cylinder turbo engine that puts out 296 horsepower and 295 lb-ft of torque. You can also opt for an available V6 engine, which produces 380 horsepower, or even a supercharged V8 engine with an output of 575 horsepower!
Drivers can also choose from rear-wheel drive and all-wheel drive on most models. That's a lot of choices to make when shopping for a new 2021 Jaguar F-TYPE, but our knowledgeable Jaguar dealers can help you sort through all of your options!
The 2021 Jaguar F-TYPE also offers features that help it deliver a better driving experience, like torque vectoring by braking. This helps the 2021 Jaguar F-TYPE deliver more responsiveness and agility, helping you take on tight corners.