You can zoom through the streets, feel the power when you hit the gas, and turn heads wherever you go in the
2022 Jaguar F-TYPE
. This elegant luxury vehicle gives you the option to choose between a coupe and a convertible model and offers excellent capabilities and features.
Whether you're looking for a sporty or sophisticated vehicle, Jaguar Peabody has got you covered. Come in today so that you can set up a test drive and get a feel for what it's like behind the wheel! After all, experiencing it for yourself is the best way to know if the 2022 Jaguar F-TYPE is right for you.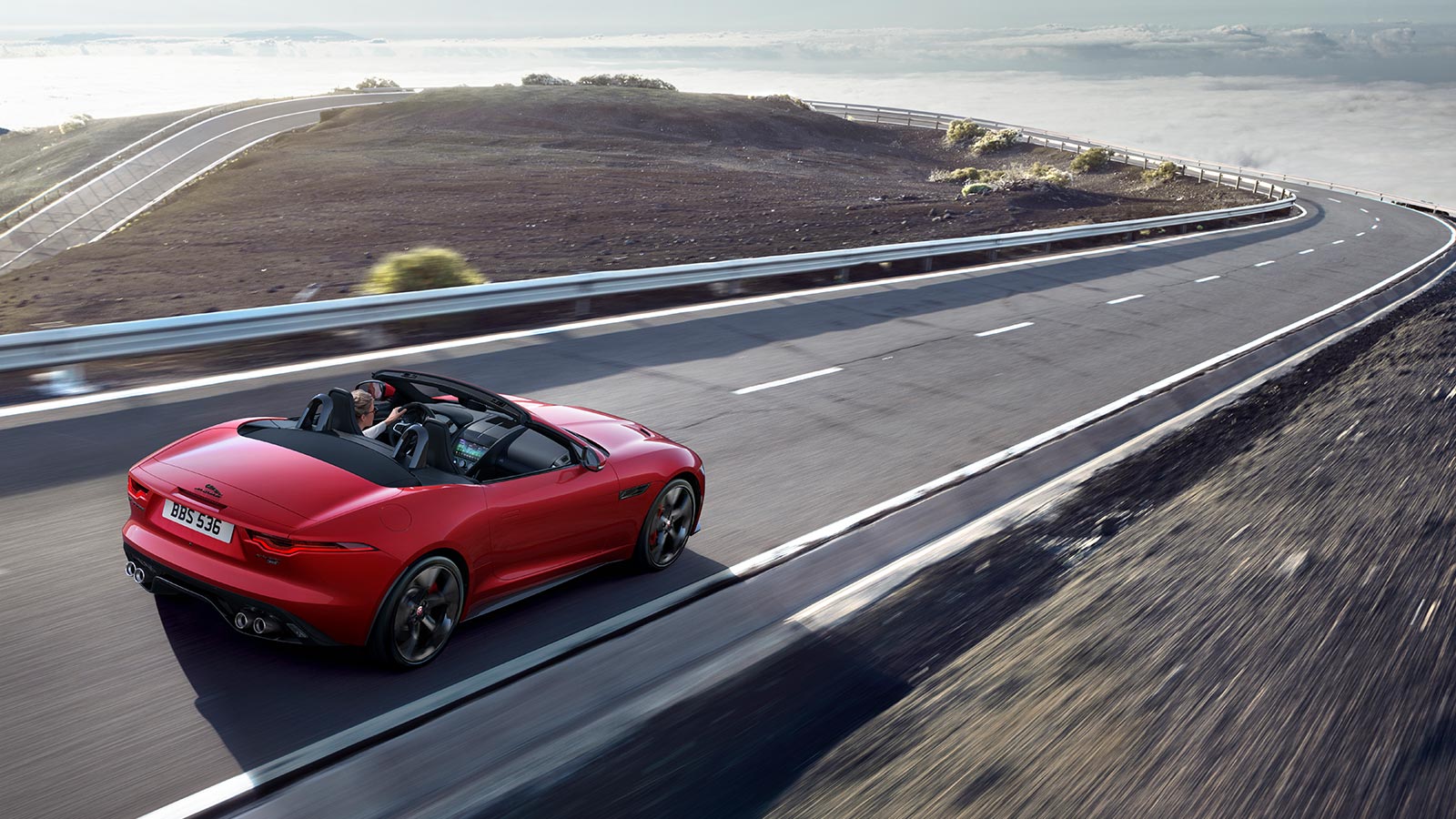 Stunning Specs
Nothing makes a Jaguar purr quite like its engine, and the 2022 Jaguar F-TYPE certainly delivers. Models come with multiple engine options with powertrains ranging from 444 to 575 horsepower and 428 to 516 lb-ft of torque. You'll also be one of the fastest cars on the road with top speeds ranging from 177 to 186 miles per hour.
The highly skilled technicians at Jaguar Peabody know how to treat your vehicle with the care and intricacy that the manufacturer intended any time you need to schedule Jaguar service . Don't let skipping an oil change or waiting too long on a tire rotation wear down your powerful vehicle.

Daring Design

The unique and sporty design of the 2022 Jaguar F-TYPE is sure to turn heads on the road. From the sleek curves to the bold LED tail and headlights, this car is sure to show your character. Whether you're covered in the coup or letting your hair blow in the wind in the convertible, you'll have the time of your life no matter where the destination is.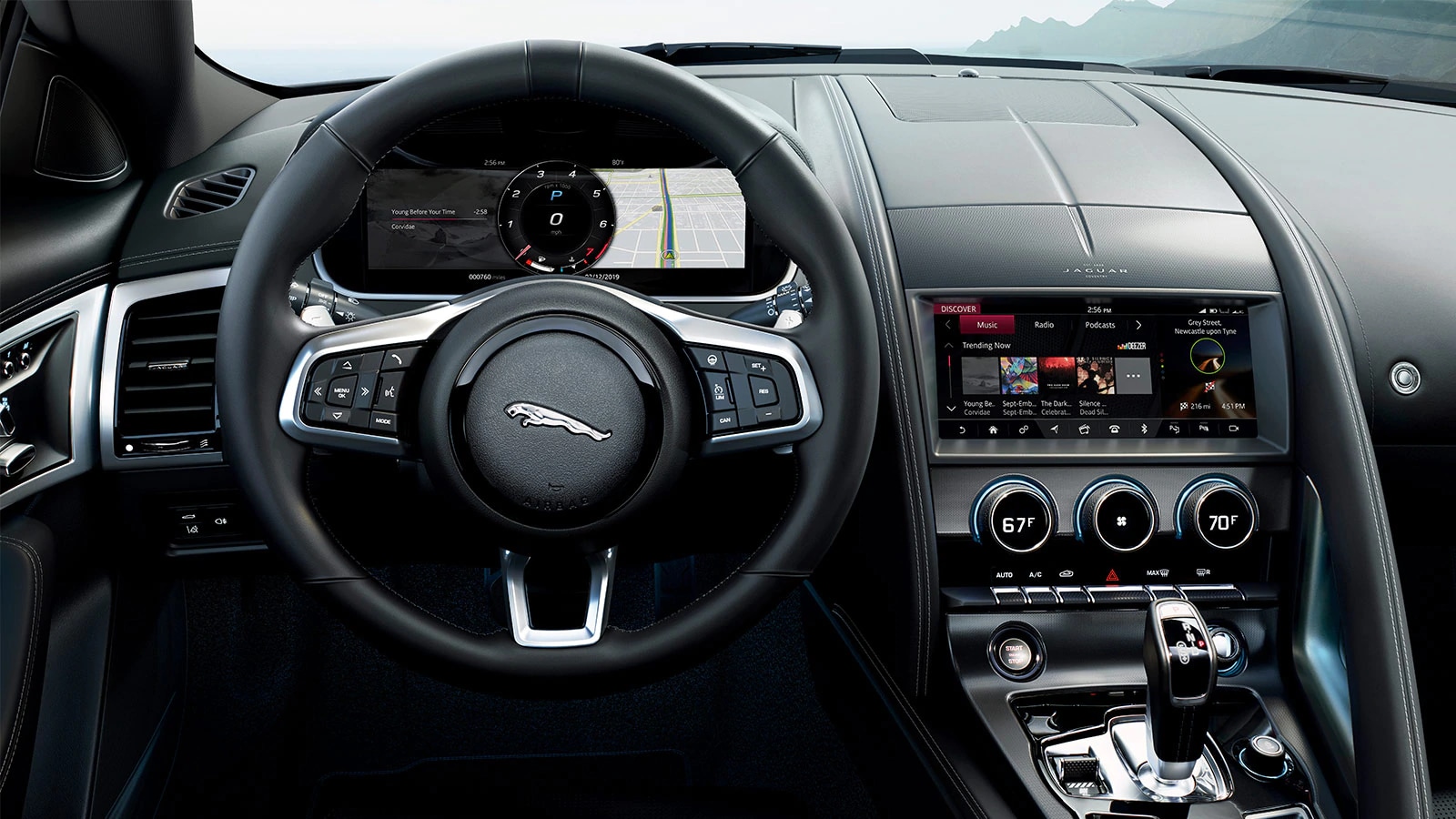 Top Notch Tech

The interior features are an essential part of the driving experience. In the cabin of the 2022 Jaguar F-TYPE, you'll find a standard 10" touchscreen with Touch Pro™, an infotainment system that can keep you connected no matter where you are. You can easily sync up your phone for navigation, audio, and communication abilities right at your fingertips.
Whether you're sold on the 2022 Jaguar F-TYPE or one of the other new Jaguar cars on our lot, Jaguar Peabody is committed to getting you the perfect vehicle for your fast lifestyle. Once you're ready to purchase, our dealership can also assist with Jaguar financing . Come in today and let us help you out!