Hours
Monday

8:00 am-7:00 pm

Tuesday

8:00 am-7:00 pm

Wednesday

8:00 am-7:00 pm

Thursday

8:00 am-7:00 pm

Friday

8:00 am-6:00 pm

Saturday

9:00 am -5:00 pm

Sunday

Closed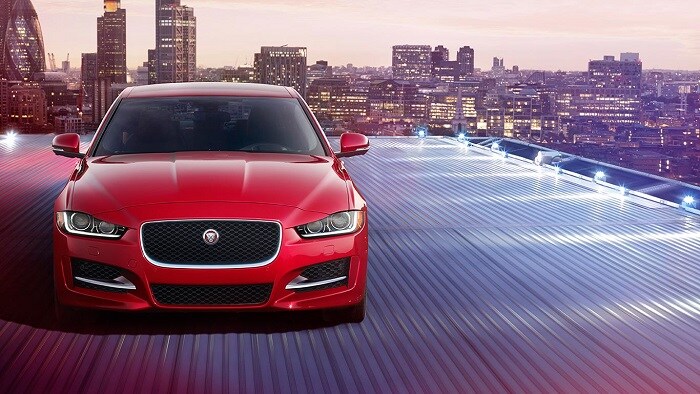 We're passionate about cars at Jaguar Peabody, and we're passionate about putting Boston, MA area drivers in the cars that we love and that we're confident you'll love too. Getting behind the wheel of a new car and taking it home is and should be an exciting time, but it's also true that it can be nerve-wracking. While you're looking for Jaguar dealers in Massachusetts you can trust, you might worry about choosing the right car or getting the best deal. We make it our number one priority at our Jaguar dealership to make the process of choosing a new or certified pre-owned Jaguar car painless, informed, and enjoyable because choosing a Jaguar car should be as fun as driving one.
If your friends and family know that you're thinking about buying a new car, you're probably receiving a lot of advice on how to make the right choice and get the best deal. Some of this advice might be good, some of it might not, and we're happy to help you sort through what's a myth. A lot of myths come out of the assumption that the dealer is trying to pull one over on you, and you need to turn the tables and pull one over on them instead. One example of this is the myth that if you don't reveal that you plan to lease, you can negotiate a lower price. Actually, most of the time you can get a much better deal by taking advantage of one of the dealership's lease specials and being up front with the salesperson. Another common myth is that you can get a better deal by financing outside of the dealership. In reality, especially if you have good credit, the dealership often has access to better interest rates than you will and can get you the better deal.
Now that you know a little more about how to approach going to the dealership, there are a few things you should know about how to prepare beforehand. Obviously, only you can decide on your priorities, so think about issues like whether you'd like to buy or lease a car. Leasing is a great way to get a new model every few years, but buying is a better investment. Also reflect on whether you'd like to get a great deal on a used car, or if owning the latest Jaguar F-TYPE is your priority. Do plenty of research, both on which models might interest you, and what kind of financing you might be eligible for. You can check your credit score to get an idea of what kind of interest rate you might get on a loan, and the Jaguar financial services team at our dealership will make sure you get the best deal possible.
When you think to yourself, "Where can I find Jaguar cars near me?", we want you to think of our Jaguar dealership. Whether you're buying or leasing, we want you to drive away satisfied and count on us for all your vehicle needs. If you want to ask us any questions, you can call at (877) 248-0579 before you come down. We hope to see you in person soon at 247 Newbury Street so we can show you how enjoyable the car buying process can be.