Few automakers can match the Jaguar brand's record of producing luxury automobiles that are supremely comfortable yet possessed of world-class performance. The 2019 Jaguar XF is one such vehicle, a top-class midsize sedan (or wagon, if you prefer) that's more than a match for competitors like the 2019 BMW 5 Series.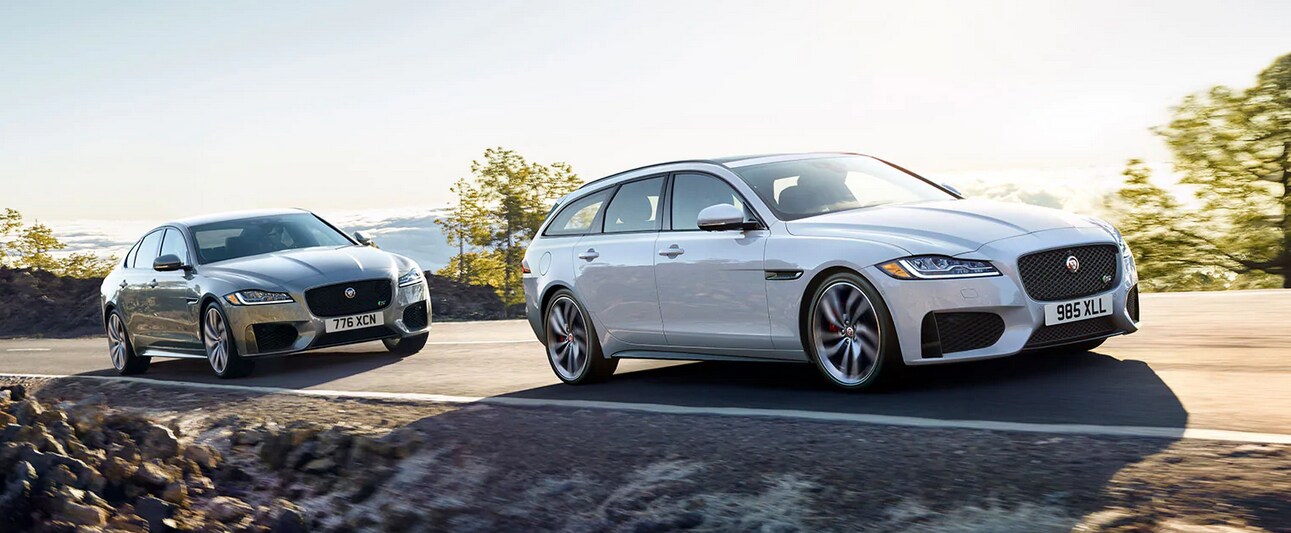 2019 Jaguar XF 
Now available at Jaguar Peabody, the 2019 Jaguar XF is nicely configurable. Five trims are on offer, along with two body styles, four engines (including a diesel option), and the choice of rear-wheel drive (RWD) or all-wheel drive (AWD). The only static feature is a smooth-shifting eight-speed automatic transmission, which pairs with all engines - including a dynamic supercharged V6 (380hp, 332 lb-ft of torque) exclusive to the range-topping 2019 Jaguar XF S.
2019 Jaguar XF at a glance:
Two body styles, each stylish and functional
New infotainment platform
Lots of room for passengers and cargo
Just like all of our Jaguar cars near Andover, MA, the 2019 Jaguar XF boasts a huge menu of high-end standard features and options. And new this year, a 10-inch Touch Pro infotainment platform is standard on all trims. All of this premium equipment is integrated into a car that exudes elegance, from its luxurious cabin to its stately exterior.
The 2019 Jaguar XF is also notable for its superb functionality, exemplified by abundant passenger room and copious trunk space.
2019 BMW 5 Series
If you've sought out your nearest "Jaguar dealership near me" and indulged the 2019 Jaguar XF with our local Jaguar dealers, you might also be familiar with the 2019 BMW 5 Series. This midsize luxury sedan has a deserved reputation as a dynamic performer with several capable engine choices, though there's no diesel option. Another interesting aspect of this car is that its performance significantly outshines its interior and exterior design, which could be considered conservative, especially when compared to a boundary-pusher like the 2019 Jaguar XF.
2019 BMW 5 Series at a glance:
Available only in sedan form
Notable for its performance and handling
Interior/exterior styling might be too conservative for some luxury sedan shoppers
The 2019 BMW 5 Series is available only as a sedan, and consists of four trims (one less than the 2019 Jaguar XF) with four robust engines to consider. All trims are well-equipped with comfort/convenience and infotainment features, though in the latter category you won't find a WiFi hotspot - something that's standard on several 2019 Jaguar XF trims.
Experience a 2019 Jaguar XF Today
The 2019 Jaguar XF model's impressive blend of high-end performance, contemporary styling, and everyday functionality make it a worthy alternative to vehicles like the 2019 BMW 5 Series. Visit our local Jaguar dealership at 247 Newbury St. in Peabody, MA and experience a 2019 Jaguar XF today.